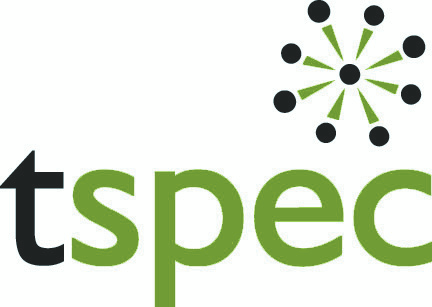 TSpec specializes in providing solutions that enable organizations to be more productive and communicate better by using today's technology. We believe in and understand the importance of local service and support.
What our Clients Think
"We have had TSPEC as our IT support services firm since 2007.  Their excellent services over the years as enable us to be effective and responsive to our business needs for well over a decade."
-Alex P, President Business Strategy Consultants LLC
"If you have a difficult project, Technical Specialties will be at your side from beginning until end with always great results. I have used their services in the past and I am so happy to be using them once again. They will take care of you with the most ultimate care and are leaders in the industry. Their network engineers are the best in the business. I am in the middle of a largescale migration, the biggest one of my career. The only difference is, this migration is among  the least stressful ones. I keep asking myself shouldn't things be stressful? But, they're not. TSPEC knows how to treat their customers and have the technical knowledge that others wish they had. This is why things are going so smoothly. Their talented network engineer just built our servers in no time, just barely one day and is making me look like a genius. We are meeting our deadline with our production servers, Wireless Access Point network, Windows 2019 Domains and others are in the works, such as workstation setup, VLAN switches, Gateway Firewall Security, printers and it goes on. These are being setup with great speed and efficiency with very affordable labor costs, as I remember costs were 20 years ago even.
In my steady 25+ years of Information Technology experience, I have never had an Account Manager as capable and results oriented as the one I have now at TSPEC, with Teri McMullen. Teri is unbeatable with her awesome customer service skills, technical knowledge and "can do" attitude. She gets things done right. Teri takes away all stress from the project, so you do not have to worry. She's got you covered. Teri manages every task and item with great sincerity, compassion and professionalism.  I am truly fortunate to have such an individual work with me as a team player, in listening to exactly what I have to say, word for word, then putting together a plan to meet my goal.
Technical Specialties (TSPEC), it's the great people that make their company a cut above all others. They are simply awesome."
Patrick S, I.T. Systems Administrator
BTS Distribution Center, Inc.
Implementing IT best practices that support the core mission of Associations, Non-Profits, and Small to Medium Businesses
TSpec has the expert technical capabilities, qualified experienced staff, and relevant past performance to meet and exceed your Federal, State, and Local government requirements. We have been committed to serve K-12 educational institutions through advanced technology and solutions.
We offer a diverse range of experience to meet and scale to any need.
Frustrated with your Technical Services provider? Call on TSpec to solve your problems. From Hardware Support to Best Practice Configuration Management approaches, we have the solution for you.
Specializing in the design and deployment of fiber-optic, wireless networks, structured wiring systems, enterprise-wide infrastructures and information technology.
TSpec's flexible Managed Services program, provides businesses with cloud backups for disaster recovery, malware protection, network monitoring, and daily support at one budget predictable monthly flat fee.
We deliver value to our clients by combining knowledge of their businesses with expertise across the IT spectrum