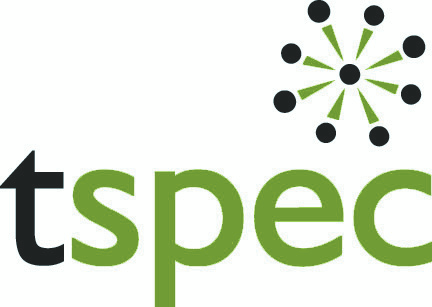 TSpec specializes in providing solutions that enable organizations to be more productive and communicate better by using today's technology. We believe in and understand the importance of local service and support.
What our Clients Think
"We have had TSPEC as our IT support services firm since 2007.  Their excellent services over the years as enable us to be effective and responsive to our business needs for well over a decade."
-Alex P, President Business Strategy Consultants LLC
"Technical Specialties came through for us once again and this was a lifesaver! A recent ransomware attack throughout the area entered our network. Although, the attack only hit the surface and caused no damaged, it was the quick response of TSPEC that stopped the virus in its tracks. They also placed countermeasures to stop any further attacks. This was done within only a few minutes. The quick action made by TSPEC saved our data! It was only minutes later after I initially reported this that Teri McMullen and TSPEC's senior engineer both called me back and worked with me. I was told the virus was deleted from our network and all was fine. Thanks again TSPEC. We are truly grateful for your quick response and perfect actions that day."
Patrick S, I.T. Systems Administrator
BTS Distribution Center, Inc.
Part 1 of 2
"I am following up on my 1st testimonial from April, the start of my project. I stated in my earlier testimonial, "If you have a difficult project, Technical Specialties will be at your side from beginning until end with always great results." I simply cannot express in words just how true this is. We are about midway through our very large project and TSPEC has been with me, by my side the entire time (24 x 7).
Teri McMullen is the best Account Manager ever in my entire career. I have had some really good account managers in my several years of I.T., but no one compares to Teri McMullen. Teri's "can do" attitude and exceptional communication skills took off and cleared a path to great success over these last few weeks. Teri did not settle for anything less than the best. My new servers, that I received directly from the manufacturer, unfortunately had three bad motherboards between both of these servers. This was a very rare thing to say in the least. It was also a very time consuming and stressful thing to go through as these motherboards were causing many intermittent problems, which were difficult to diagnose a cause, even after working with several of the manufacturer's engineers. With the help of TSPEC's senior engineer and the driven force of Teri McMullen, this was resolved much sooner than if I had to do this alone. They were very instrumental in overseeing this problem from start to end and were on it at all hours of the day. They worked with the server manufacturer, and in doing so, resolved this issue the most effective, quickest and professional way. It was a very good learning experience watching how these true professionals worked."
Patrick S, I.T. Systems Administrator
BTS Distribution Center, Inc.
Part 2 of 2
"Teri has the most talented, dependable and thoughtful staff of engineers and technicians. Their wiring projects for Fiber, server racks and CAT6 look more professional than I have ever seen anywhere. I mean, it is absolutely perfect. TSPECs network engineers must have written the books, because I think they know everything and are great. They are also exceedingly fast in getting projects done and do not make mistakes. Their performance has been perfect on my project. Everyone is also very pleasant to work with. Their team of professionals are just really the nicest people you would ever want to meet. I am so happy I have TSPEC as my Solutions Provider.
Finding Solutions and at a very affordable cost, these professionals are beyond awesome, they are TSPEC."
Sincerely,
Patrick S. I.T. Systems Administrator
BTS Distribution Centers
Implementing IT best practices that support the core mission of Associations, Non-Profits, and Small to Medium Businesses
TSpec has the expert technical capabilities, qualified experienced staff, and relevant past performance to meet and exceed your Federal, State, and Local government requirements. We have been committed to serve K-12 educational institutions through advanced technology and solutions.
We offer a diverse range of experience to meet and scale to any need.
Frustrated with your Technical Services provider? Call on TSpec to solve your problems. From Hardware Support to Best Practice Configuration Management approaches, we have the solution for you.
Specializing in the design and deployment of fiber-optic, wireless networks, structured wiring systems, enterprise-wide infrastructures and information technology.
TSpec's flexible Managed Services program, provides businesses with cloud backups for disaster recovery, malware protection, network monitoring, and daily support at one budget predictable monthly flat fee.
We deliver value to our clients by combining knowledge of their businesses with expertise across the IT spectrum